Okay, so I'm probably overstating it with the title, but not every miracle has to be of the world events shaping sort.
Once upon a time, there was a relatively new, and still quite lovely, oven.
This oven boasted an almost pristine, ceramic cooktop. It was beautiful and cooked like a dream to boot.
There were also, a matched salt shaker and pepper grinder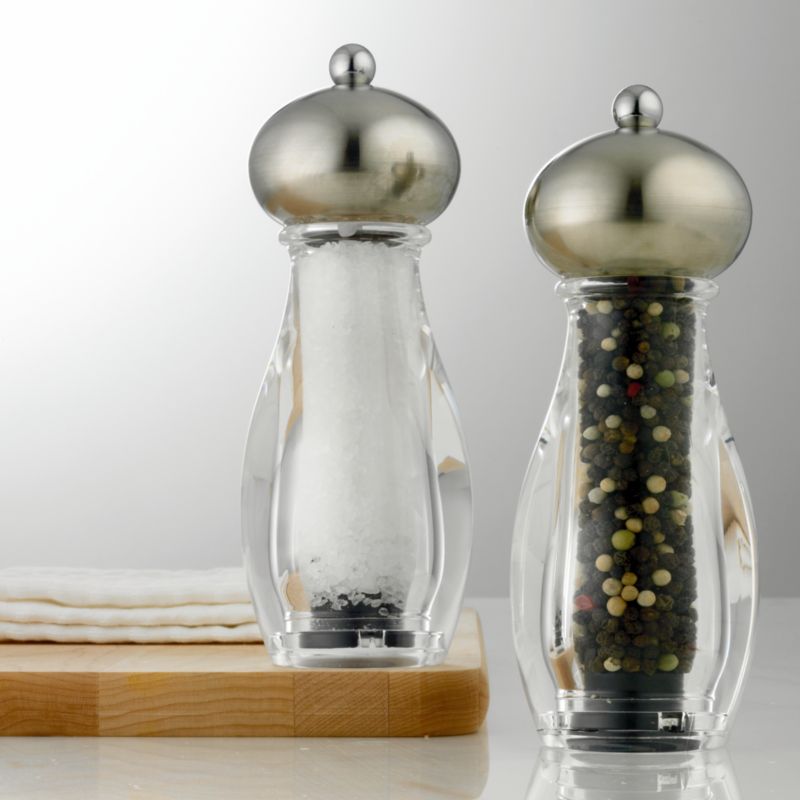 They all lived quite happily in a modest kitchen in the northeast.
Until one night, something terrible happened. Someone,
turned on the wrong burner and walked away.
Suddenly, the salt and pepper set looked like this:
and smelled even worse. Someone else,
discovered the melting mess and hastily grabbed a metal spatula,
some paper towels, and,
a kitchen sponge and tried mightily to save the cooktop from permanent damage.
But, it was too late. The damage had been done. The salt and pepper could not be salvaged and had to be thrown away. And, the cooktop, well, the burner was covered in a layer of quickly drying acrylic. The cooktop was left to cool in the fleeting hope that its original glory could be restored. In desperation, the internet was consulted and a possible solution seized upon. Using this special tool (okay, so it's just a glorified razor blade),
and this truly miraculous product,
mere moments later, the cooktop was transformed to its former loveliness...maybe even better. The miracle product was then applied to the entire cooktop surface and all sorts of other blemishes were scraped away, forever.
Did you know there are over
2000 official uses
for this product? It can do almost anything. I mean, don't leave it alone with the kids, but if you've got gummy residue somewhere, look no further. After our cooktop incident, I will never doubt its power again.
WD-40 gave us our very own Christmas miracle, a small one, sure, but a miracle at Christmastime nevertheless. Now, go get your can -- everybody has one -- and attack that (fill in the blank) you gave up on long ago, you'll have your own Christmas miracle too.